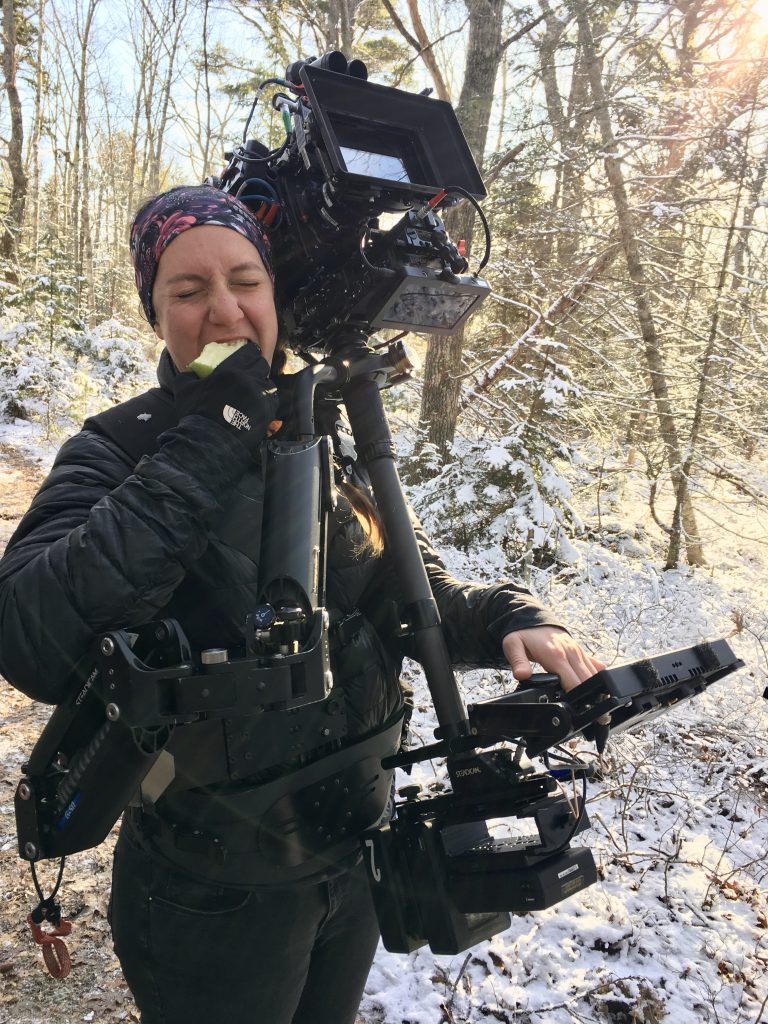 Megan Masur is a Cinematographer who enjoys filming projects that inspire her creatively. These include – "We Are All Alright," a short film addressing the complex nature of depression and female friendship (that premiered at the New York Short Film Festival!) and "Becoming Kelly," a comedy pilot following a timid girl's transformation into a rap persona. These stories brought together Megan's passion for female-driven narratives that open up a dialogue surrounding mental health. While she hopes to continue these trends, Megan is open to capturing a great narrative, no matter its focus.
Megan has a long history behind the camera. She started in post-production as an animator/editor before moving to production as a DIT. After finding her rhythm in the fashion world doing color, Megan joined the union as a Camera Assistant and worked on a variety of narrative features under some of the best DP's in the business. Megan now works in the union as a Steadicam Operator and a Cinematographer. She is a proud member of IATSE Local 600 and the SOA (Steadicam Operator Association). One of the many joys Megan experiences behind the camera is discovering the flow of a project, and bringing the audience along for the ride.
Whether she's avoiding snakes in Albuquerque's infamous desert for the El Camino Netflix Teaser, filming a oner shot along the ramp of the Guggenheim Museum (over 1/4 mi.), or capturing  a 360° dance scene at sunset for Julien Baker's "Appointments" music video, Megan loves a challenge. She happens to be an expert skier and figure skater, so give her a call for your next winter sports adventure! When she isn't making movies, Megan enjoys being outside with her rescue dog, Suri, watching Broadway shows, and eating basically anything from the sea.
However down-to-earth or out-of-this-world your vision is, Megan would love to hear your story and help you bring it to life.